LOS ANGELES: American filmmaker Megan Mylan won the best short documentary Oscar for her movie "Smile Pinki", a heartwarming tale of a poor Indian village girl whose cleft lip made her a social outcast. From here started the role of Smile Train and Dr. Subodh Kumar Singh, the founder and head of G.S.Memorial Plastic Surgery Hospital & Trauma Centre Mahmoorganj, Varanasi.
Dr. Subodh Singh, Pinky and director & producer Megan Mylan of the documentary film 'Smile Pinki' arrive for the 81st Academy Award.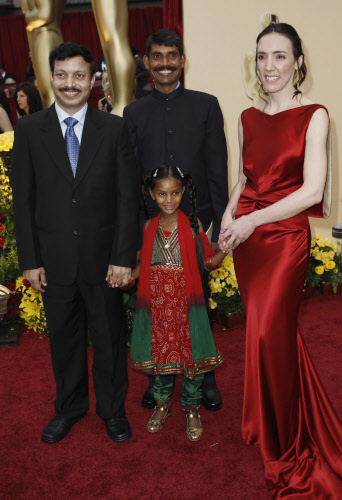 Comments
1. Indresh Singh said...
Welcome to Varanasi....